Stanley Cup Season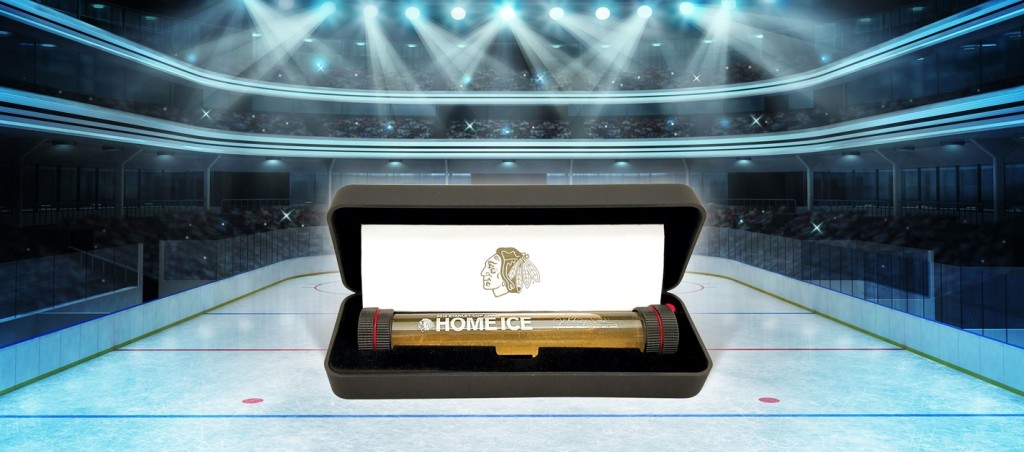 With the Stanley Cup taking place, it reminded us of the amazing work we did with the 2015 champs, the Chicago Blackhawks!
The first time in 77 years since their last Stanley Cup win, the Chicago Blackhawks were in need of special commemorative items to honor the occasion.  Enter PPI to work with them on this incredible project.
The primary objective was to raise funds for the Chicago Blackhawks Charities and we made two different kinds of keepsakes for the launch in December 2015.
Part of the challenge was to create a unique promotional product that would be durable, high-end, and would hold an ounce or so of the melted ice on which the team won the cup. To that end, two different designs were made: 1) a vial with ice melt that lights up and 2) an acrylic ice cube with ice melt, both branded with the Blackhawks logo.
Each commemorative item came in a special box and inside each product it contained a portion of the melted home ice on which the team won the 2015 Stanley Cup. Each item was accompanied by a piece of printed collateral that verified the authenticity of the vial or cube and its contents.
These gorgeous pieces were sold at retail brick and mortar stores and online to Chicago Blackhawk fans. There was a lot of fanfare since this was the first time in 77 year that the Blackhawks had won the cup so these vials of ice melt were featured in the news and the NHL site and were sold out within the week.  Another example of PPI Perfection.