Shop Small on #SmallBizSat 2016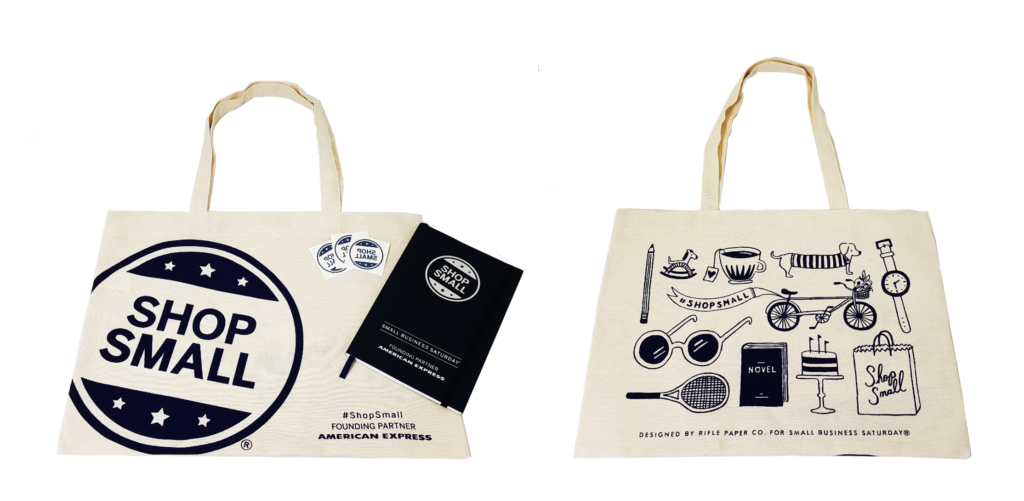 Along with laughter and leftovers, the Thanksgiving holiday also brings us one of the craziest retail seasons of the year.  Kicking it off with Black Friday, this time of the year is a huge opportunity for most businesses to get creative and have fun with their in-store promotions.  American Express does it best as they add the element of paying it forward to small businesses across the country. They have harnessed this retail momentum to create the now phenomenal Small Business Saturday (#SmallBizSat) campaign. We are excited to once again partner with American Express and provide their in-store promotions for the campaign (the iconic Shop Small tote, buttons, mats, tattoos, and more), which have become one of the most sought-after promotional products of the year.

This year's Small Business Saturday took place on November 26 and it was a landmark success! Compared to 2015 were 4,100 shops participated, this year there were over 6,700 local businesses that participated and over 112M U.S consumers that came out to show their love and support . Not only did consumers show their support by shopping, but they also showered their local businesses with over 135 social media engagements, continuing to embrace the day as a holiday shopping tradition. To read more about the results, click here.

At Progressive Promotions , we are honored and proud to have been chosen to create the Shop Small "gear" that may have been seen around town. We support Small Business Saturday because we understand and believe in what Shop Small is trying to accomplish. The day not only helps small businesses flourish, but it also brings communities together in more ways that can be imagined. With Small Business Saturday behind us, we should take a step back and reflect on what has been accomplished during a short 24 hours. If there is one takeaway from the day it is that we must support one another in every way that we can because, after all, we are all neighbors.