PPI Perfection Yields Four Awards at PPAI Expo!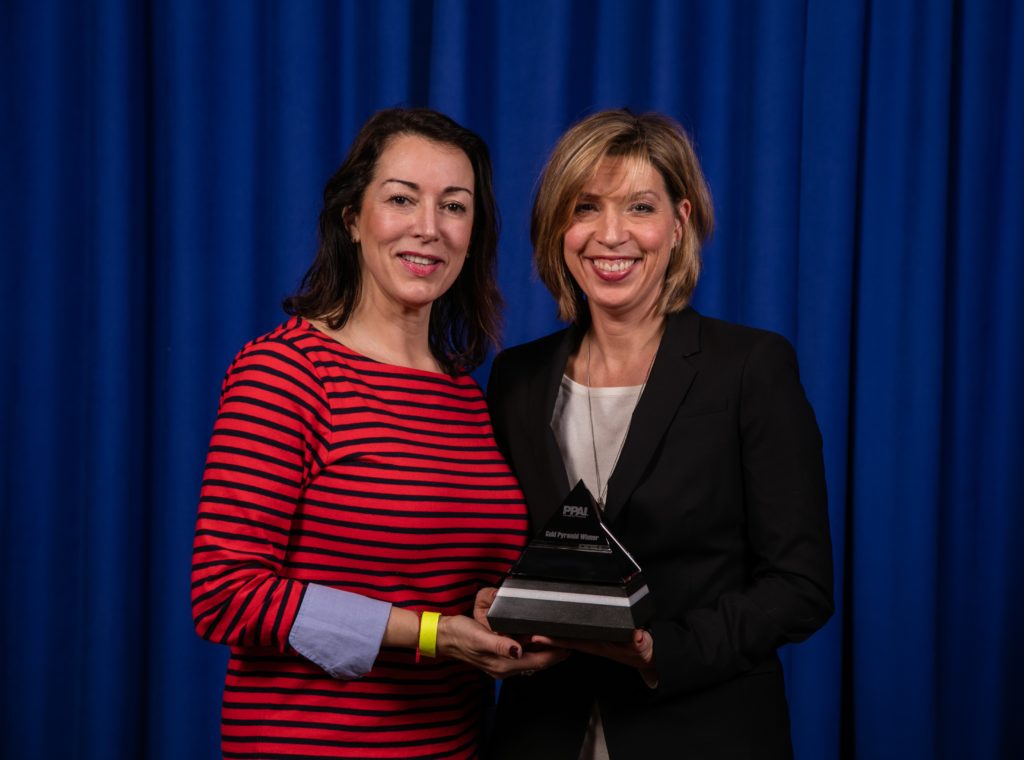 Last night, we were recognized for our innovation and creative excellence at the 2017 PPAI Pyramid Awards and what a big night it was! Not only did we win another Gold Pyramid for Marketing Creativity in Consumer Programs but we won a total of FOUR Pyramid Awards! This distinguished award is the "Oscars" of our industry and we could not be more thrilled or honored with our latest accolades.  We pride ourselves on meaningful programs that not only bolster branding but ultimately help our clients' business grow.  Our four award-winning submissions did just that and they did it in style. Here is a quick recap.
Consumer Program: The Chicago Blackhawks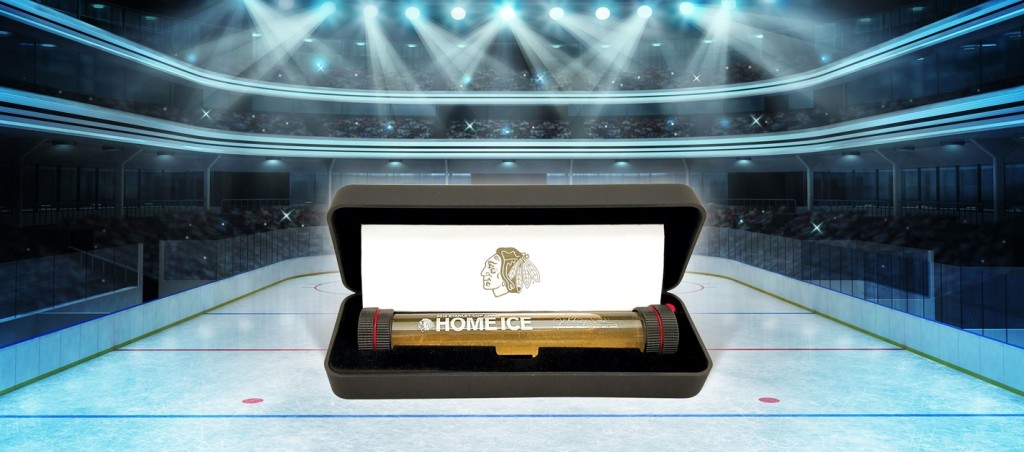 The first time in 77 years since their last Stanley Cup win, the Chicago Blackhawks were in need of special commemorative items to honor the occasion. When they won again in 2015, we were approached us to work with them on this amazing project. Each commemorative item came in a special box with a certificate of authenticity and inside each vial contained a portion of the melted home ice on which the team won the 2015 Stanley Cup. Blackhawks fans were so thrilled to own a piece of history that the mementos were sold out in a week!

This Gold Pyramid Award-winning submission even received video coverage during the PPAI Expo as one of our own was interviewed about the project.
Sales Incentive Progam: Vita Coco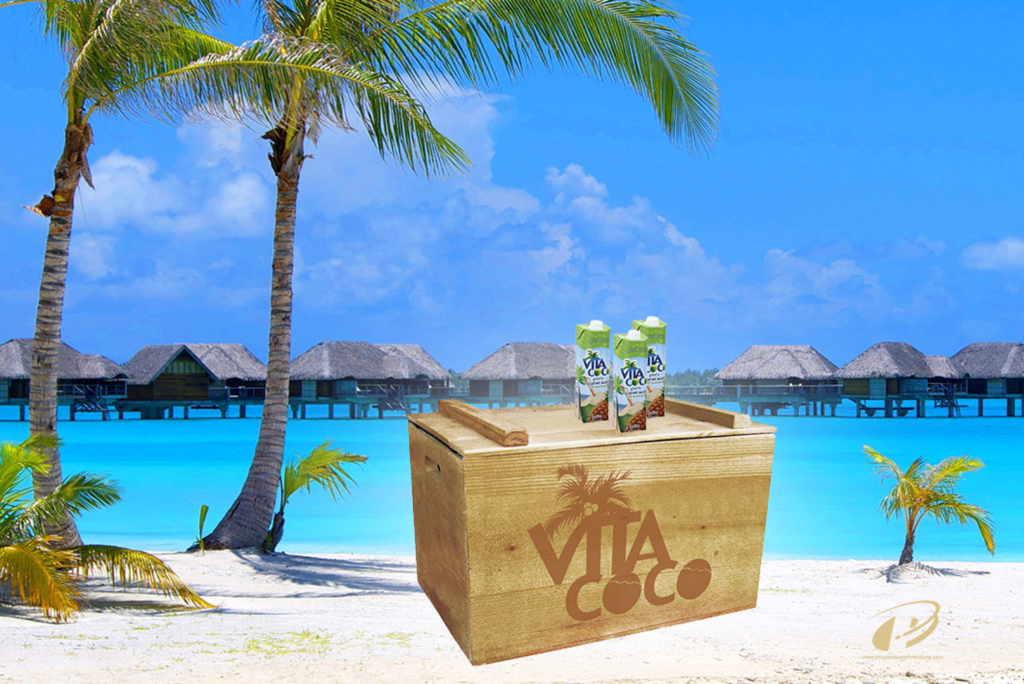 We were tasked with creating an item for Vita Coco for their InVita Coco BBQ program, in particular a fun dealer loader. Although the primary objective of the promotional item was to bolster shopper marketing at supermarkets, the timing coincided with warmer weather and with a BBQ theme, making our beach cooler a great fit for the goal and fun addition to any supermarket.
Green Initiative Program: Hellman's

We are so very proud of all of our submissions but this one is cause for much pride because it echos our dedication to our community, especially our environment.  This program helped Hellman's cut down on waste while also engaging their workers to remember their core values in a colorful way. This is a great program because not only were the final products gorgeous but we also helped our client achieve its goals of waste reduction and engaging the entire plant to remember their PRIDE. Finally, Progressive Promotions was the only promotional products marketing agency to receive a Pyramid Award in this category, which is also an honor in and of itself.
Employee Incentive Program: Hellman's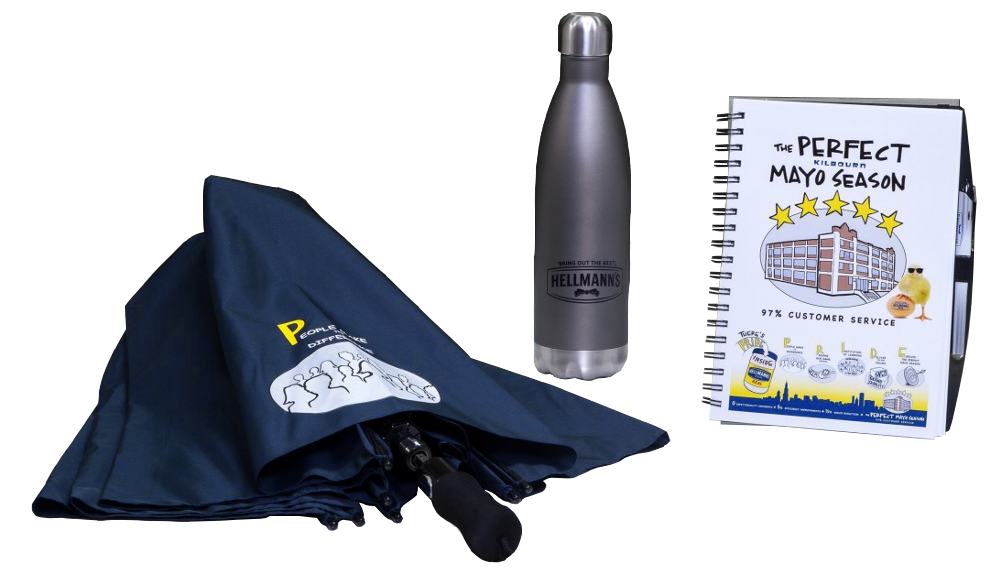 The objective of this program was to make employees feel good about their roles and their daily contributions, honoring their core value of "People Make a Difference."  Every employee plays a part in the company's success and as an employee appreciation program, we we wanted to find fun yet useful products that reinforced this message while reminding everyone about their core values: People Make the Difference. So we decided to brand most of the products around that spirit.