PPI In The News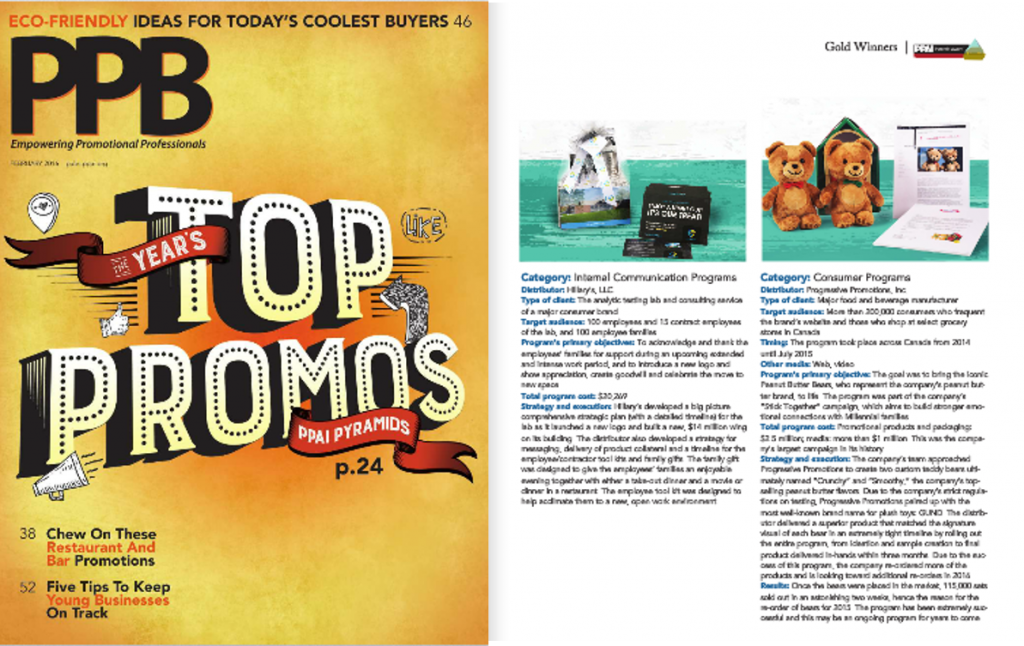 Keep an eye out for us in your latest issue of PPAI's PPB Magazine for a piece about our most recent award.  It describes our submission in detail and really shows why we won the gold for creativity and innovation in Consumer Programs.

In the promotional products business, creativity and innovation is how we keep promotional products and programs fresh and appealing.  In a recent study from PPAI, it was discovered that brands consider creativity as the most important service marketing agencies will provide to them in 2016.  We believe that long-term success of any organization depends on its ability to develop new ideas.

As a promotional products marketing agency, what makes Progressive Promotions successful is our commitment to creativity and innovation.  Our secret is to be passionate about strategically building brands and sales with our consultative approach and to actively seek creative cultivation.  From attending ideation shows to establishing the University of Progressive Promotions, we are consistently sharpening our strategies to best fit the needs and goals of our clients and their procurement teams.

A great reflection of our efforts are the awards that we win.  To have received this 2016 Golden Pyramid Award for creativity or innovation in Consumer Programs lets us know that we continue to be on the right track.  It is a cycle of evolving efficiency and effectiveness that is essential to us all.