Mentoring Monday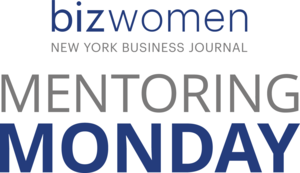 Earlier in the year, our fearless leader was awarded the 2016 Women of Influence Award by the NY Business Journal, which also hosts New York's BIZWOMEN MENTORING MONDAY, a fantastic event that takes place across the country.

As an active mentor, Julie took the time to pay it forward to women from all walks of life. This one-of-a-kind event that brings together women in a casual, fast-paced coaching atmosphere.

This event is one of 43 that were held by Business Journals all over the country involving about 8,600 women who will be mentored and another 1,700 women mentors. That means nearly 10,000 of the best and brightest women from Albany to Honolulu are taking part in strengthening the community of strong business women in America.  As a woman-owned business, we could not have been happier to participate.

The event offered the opportunity to chose from 40 mentors who are some of the most influential women in the business community for one-on-one coaching sessions for seven minute conversations. In between sessions, attendees were also able to network with each other while they are waiting to speak with a mentor, which is just as important as the coaching sessions. Every attendee had the opportunity to meet between one and seven mentors. The event was a flurry of fast, fun and fulfilling encounters as everyone had the chance to meet new people and gain new insights. A truly fantastic time.