Bringing Out the Bold with Listerine!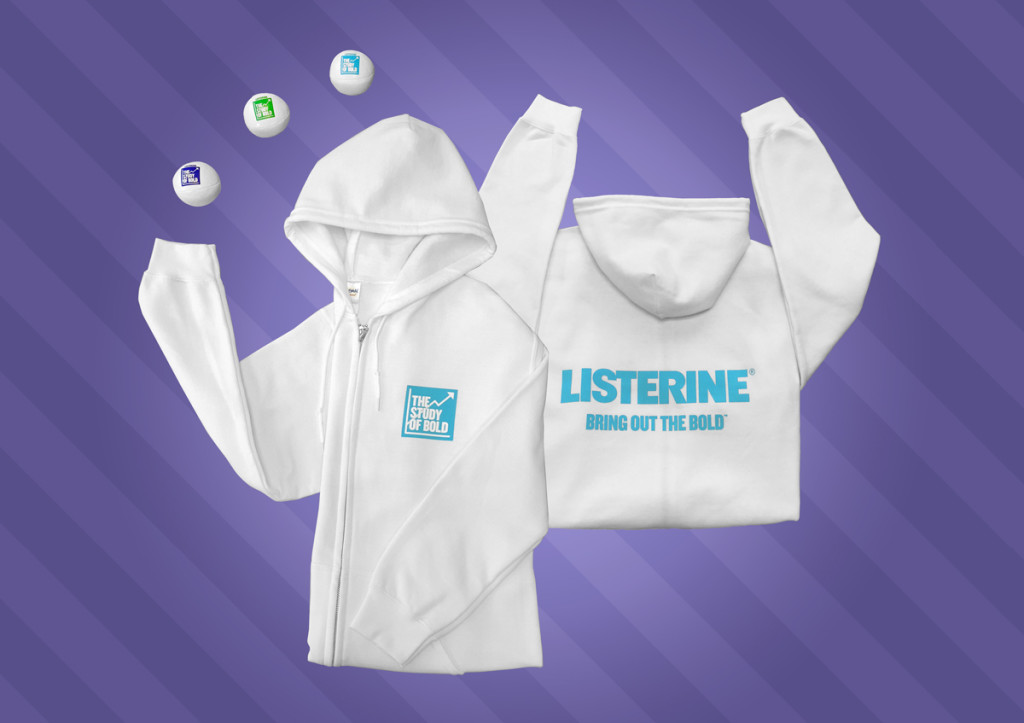 In March of this year, we were approached to help with Listerine's launch of the Bring Out The Bold campaign at Union Square in Manhattan, where thousands of New Yorkers planned to attend.
The day-long event invited New Yorkers to showcase their boldness at the Study of Bold Live in Union Square. There were various activity stations with many fun cameos from Biz Markie to the cast of Kinky Boots.
We needed to supply apparel to be both worn by those working the event and given away to attendees.  As a result, we decided to design apparel that allowed for people to get a sense of the #bringoutthebold campaign while also promoting the brand. Apparel was featured in the brand colors as well as "bold" facts in very large font for the back of the tees and hoodies we made.
For a whimsical element, the Learn to Juggle Activity Station was perfect. They were a fun addition to the already fun selection of colors, designs, and messaging.
The event was a huge success. All of our items were taken by the crowds of people that participated in the day's events. What's more is that people even requested additional items when they ran out. The campaign was successfully launched (via social media, YouTube, online publications, etc.), receiving positive feedback and praise!