Being Safe While Having Fun in the Sun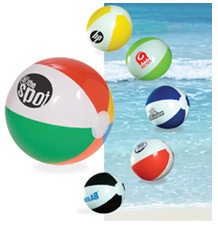 It is summer time and millions of Americans are flocking to the beach.  They bask in the sun, swim in the water, sip on drinks with friends, and embrace the summer heat.  These commonplace summer activities all sound like fun ways to enjoy the nice weather.  What many of these beach goers don't realize, is that while immersing themselves in these "typical" summer activities, they could be putting a damper on their health and their lives.
Every year in the United States, 1 million cases of skin cancer are diagnosed.  Each hour, there is a death from melanoma.  These tragic cases are all caused by the sun.  In order to decrease these statistics, ensure safety and still enjoy the warmth of the beach, individuals must take precautions to shield themselves from the strong summer sun.  In order to avoid damaging your skin and health from the sun, while still enjoying time on beaches, try our sunscreens, hats, and umbrellas!
Dehydration is another danger that is prevalent as a result of excessive sun exposure.  Dehydration occurs when the body loses too much water as a result of excess s sweating, vomiting, and/or diarrhea.  It takes only 1-2% of your body's ideal water content to cause dehydration, which makes clear why it is extremely easy to become dehydrated on the beach.  It is recommended that an average size person drink about 8 8-oz glasses of water per day.  To assure hydration, try using one of our water bottles to store cold water while on the beach on hot summer days!
Although there are safety concerns that accompany a day at the beach, it is also crucial to enjoy the nice weather, relax, and have fun.  Check out some of our beach towels, chairs, flips flops, and beach balls to add positively to your time spent at the beach!
| | |
| --- | --- |
| | 20 oz infuse – storm-20 oz acrylic double wall tumbler with H/C threaded lid, matching straw and clear infuser for hot or cold beverages – patent pending |
| Sunscreen Stick- Compare and save. This premium 0.5 oz sunscreen stick is SPF 30, PABA free and contains aloe extract. Manufactured in a US FDA-approved facility. | |
| | UltraClub® Classic Cut Chino Cotton Twill Visor -100% washed cotton, pre-curved bill, matching self-adhesive closure. |
| What a bright idea! With your name or logo imprinted on these colorful sunglasses you've got a perfect summertime giveaway for the next tradeshow or convention you attend. Choose from the variety of vibrant trim colors to accent the black frame or the all-white design, Ultraviolet tinted lenses for UV400 UVA & UVB Protection. | |
| | Umbrella- Picnic Time's Umbrella is a multi-color striped polyester umbrella that is perfect for the beach, camping, or picnics. The pole measures 73" tall and 1.25" diameter and has tilting option and a pointed end for easier penetration into sand or dirt. The Umbrella measures 63" across. It comes with a sturdy carry bag with handle made of clear PVC. Don't get caught in the hot sun without your Umbrella by Picnic Time! |
| Portable, fully-reclining folding chair with integrated leg support, cup holder in right armrest, and full-length pocket on back of chair.Made of durable polyester on a dark grey powder-coated steel frame.Comes with carrying bag. | |
| | Flip Flops- Get your foot in the door with this fun summer flip flop sandal.  Mix and match flip-flop sole and strap colors to create your own custom look.  |
| Island Hopper Bag: These extra-large fashion tote bags complement the most popular towels in our line, including the Scott Westmoreland Collection and our Tone on Tone series. Larger than most, the Island Hopper Bag™ measures a generous 19" w x 17" h x 7" d. | |
| | Basic Weight Colored Beach Towel- Bring new life to your logo. Colored beach towels are now our largest category of custom decorated towels. With Tone on Tone decorating, your brand is presented in a compelling, elegant and understated way. |
| Micro Mister:    Micro mister is a battery-free atomizer that pressurizes by pumping the base by hand. Produces an ultra-fine cooling mist. Fits in pocket or purse and features attached split ring for attaching to lanyard. | |
| | Classic Beach Ball  :16" – Toss around more exposure for your company or organization with this classic beach ball!. Great for summer promotions, tourist sites and more! This nostalgic beach ball is sure to add a splash of excitement to any marketing campaign. |
| Round 6-Can Cooler: Round 6-can cooler made of 210 denier polyester with padded foil lined insulation. Features zippered closure, front pocket and webbed handle.Keeps foods hot or cold.8" dia. x 6 3/4" h. | |
| | 24 ozContigoAutoSeal Kangaroo -copolyester water bottle with push button opening and storage compartment with carabiner carrying loop |