The PPI Promise to Clients
Attention to detail is a defining characteristic of any great organization. Along with an impressive list of resources, services and technology, Progressive Promotions is devoted to delivering an awesome and personalized client experience.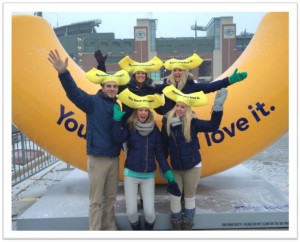 Our devotion to customer service takes many forms but some of the defining characteristics that drive us are: accessibility, responsiveness and passion.  Clients will work with a dedicated account coordinator who will oversee projects and communicate directly with the client.  Furthermore, responsiveness and passion are instrumental to our customer experience. We typically return all inquiries within a matter of minutes, not days or weeks. If emergency attention is needed, we are available to our clients 24/7.

When we become part of your team, our primary responsibility is to understand and protect your brand. To that end, our staff immerses itself completely in your culture, compliance guidelines and staff to become knowledgeable about your business and needs. Having knowledge of your company and brand ensures that we always follow corporate brand guidelines. We are serious when it comes to protecting your most precious corporate asset, your brand!